Dongle is a hardware token that contain small CPU and Firmware and can make some kind of calculation.
Downle has Card-Reader and a white color sim card (Smart-Card)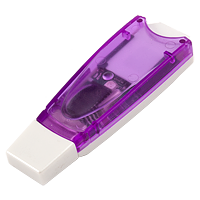 Dongle color can be green, blue, yellow, red, brown, violet or any other color.
Dongles has the same functionality that is not depends on it's color.